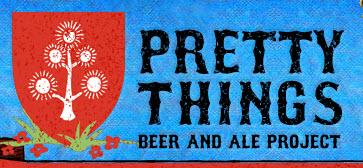 Dann and Martha Paquette run the Pretty Things Beer and Ale Project. It's sort of a complicated story with a very happy ending, so it's worth visiting their website.
The executive summary: Pretty Things has no brewery, they are tenant brewers. They rent space in existing breweries and brew their fabulous ales in those facilities. They may get help with packaging and distribution from the host brewery, or not. their formulas and marketing are all their own.
As of this writing, I think their gypsy caravan is set up in Cambridge; sometime ago it was in the old Buzzard's Bay brewery, their website mentions Somerville - you get the picture.
They brew delicious premium micro-brewed ales, brimfull of quality ingredients and creative thinking.