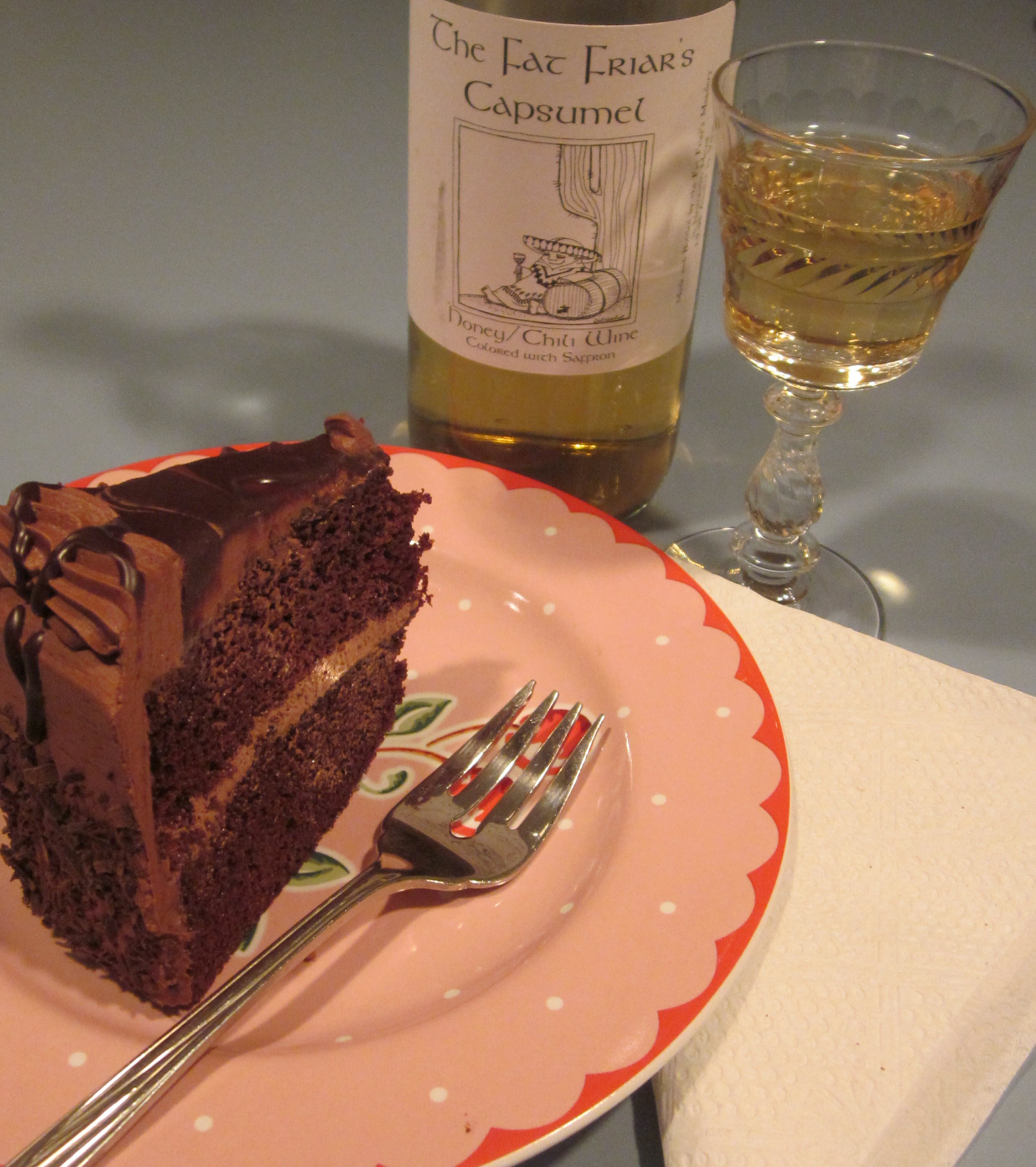 Mead is making it big in New England. There's good reason for it to do well, as another artisanal product in a region that hes been very good for foodie artisans. Even Yankee Magazine has noticed.
Mead is not just for Vikings anymore. It is one of the most ancient fermented beverages, known from many cultures around the world. It is brewed from honey, but the honey-sweetness varies greatly from very sweet to very dry depending on how you ferment it.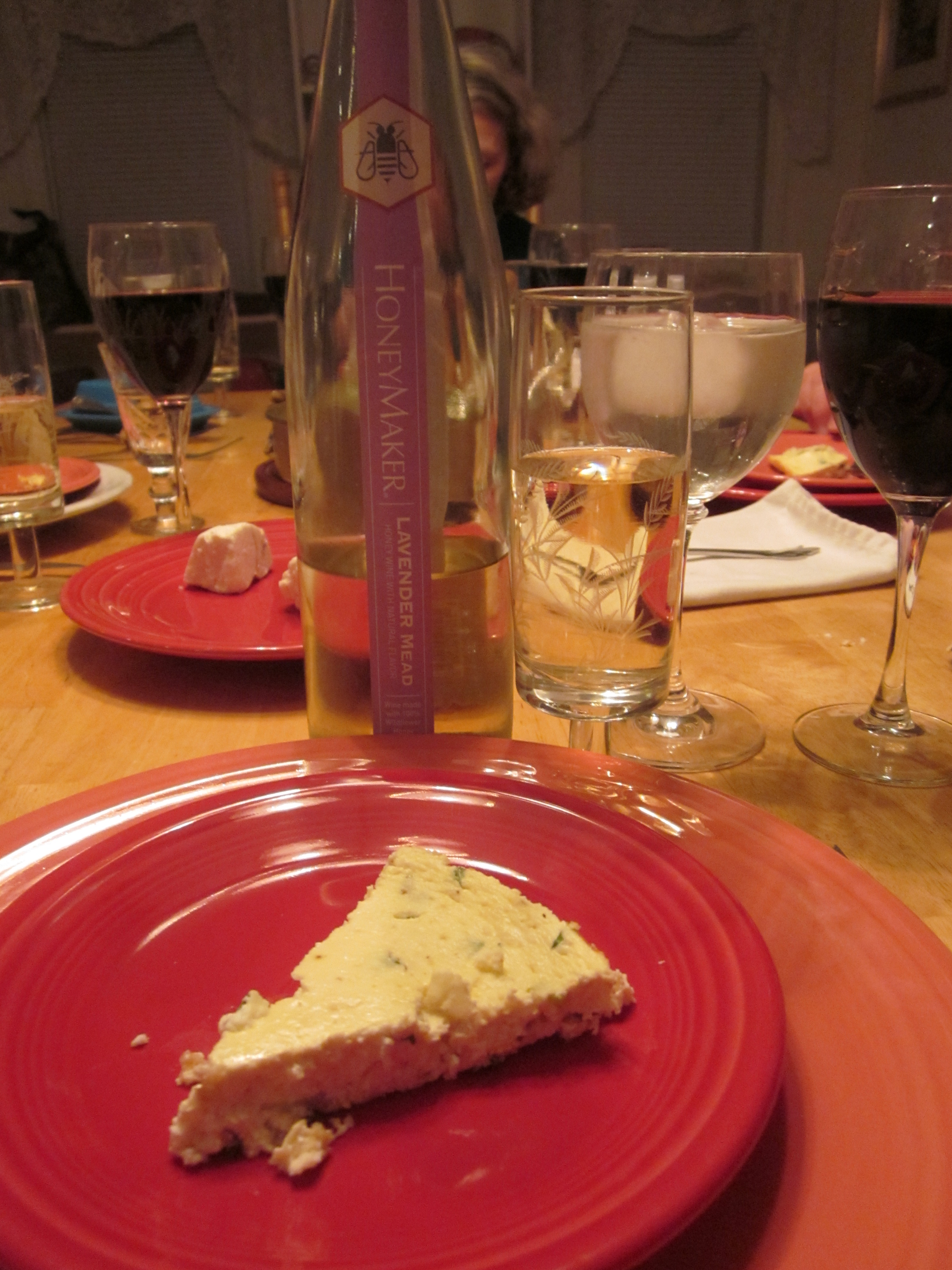 Honeymaker Lavender Mead paired very nicely with a savory fresh ricotta tart made by Annette for our mead tasting dinner. It would make a lovely Valentine's Day dinner.  They make a variety of fine meads; I selected the lavender because I thought it especially suited Valentine's Day and because Annette loves the scent of lavender. I am enjoying the last of it right now with a fresh raspberry floating in it! 
The Fat Friar's chili-fired Capsumel (shown first) was great with chocolate, and wouldn't that chili-pepper zing make it a fine way to add a little spark to that Valentine's Dinner?
Another fine maker of meads, and maybe the easiest to find, is Moonlight Meadery - "romance by the glass". Their product list is long and intriguing (I love the names!) The meads can often be found at the NH State Liquor Stores.
Mead is an ancient drink that is now becoming more commonly available throughout New England. It's worth trying a few, and I think Valentine's Day is just the day to do it!