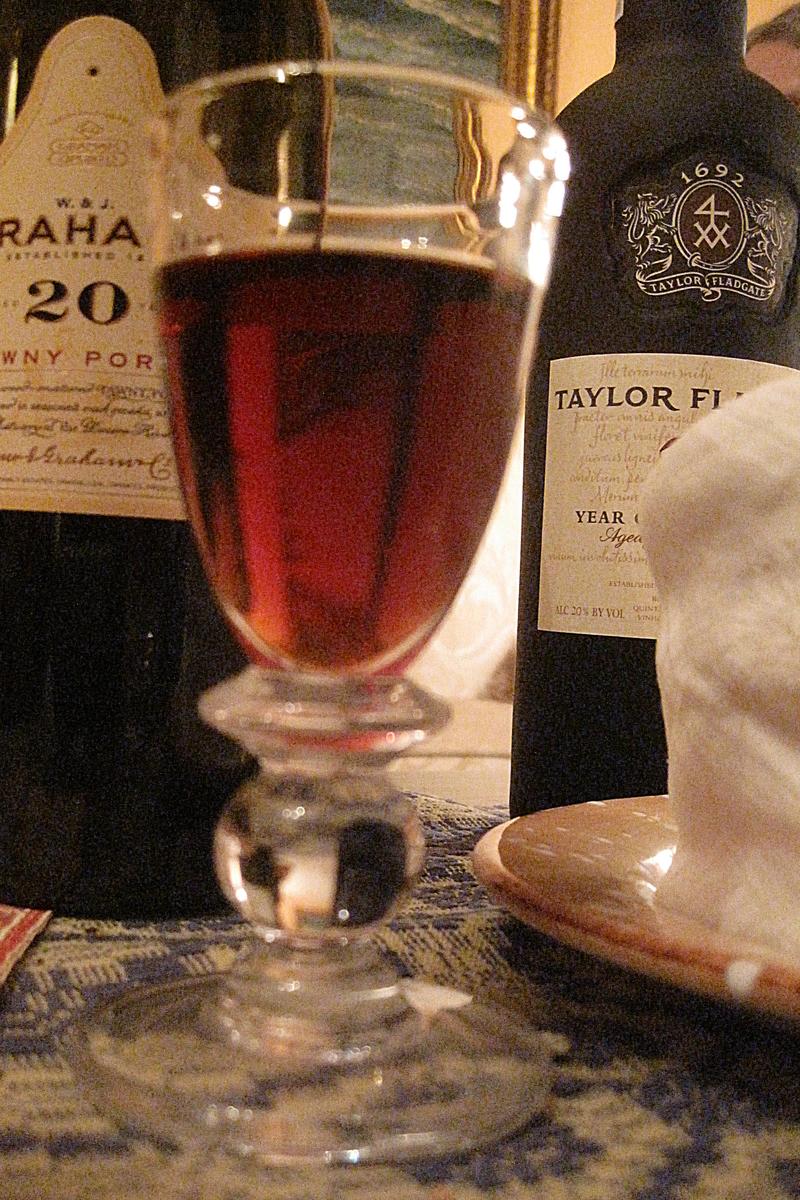 Last night, Richmond and I sampled a couple of excellent old ports: Calem 20 Year Old Tawny Port and Portal Colheita 1994 along with two excellent Stilton cheeses and some toasted walnuts - a classic combination!
The main thing of the tasting was to note the difference between an excellent Tawny Port and an excellent Vintage Port (the Portal).  These can be confusing, and they are expensive so it is good to do your research: see wikipedia to learn the basics.
Port is a fortified wine, with brandy or spirits added to the wine while it is still fermenting. The added alcohol stops the fermentation before it is finished, so some of the grape sugar remains in the wine. Port is often blended from the produce of different grapes, vineyards, and years, all within the Douro region of Portugal.
Basically, Vintage Port and old Tawny Port are two ways of getting the best possible expression of port wine. Vintage Port, like vintage wine, is made only from the port of a single excellent year. The Portuguese word Colheita means vintage. 1994 was a great year for port, but 1993 and 1995 were not, so you can find a Colheita 1994 but you won't see a Colheita 1993.
Tawny Port is blended from select excellent ports of different years that have been in the cask for an average of the time specified on the label. You typically see 10-year and 20-year tawnies. The longer it ages in the casks, the mellower and more complex the flavor becomes.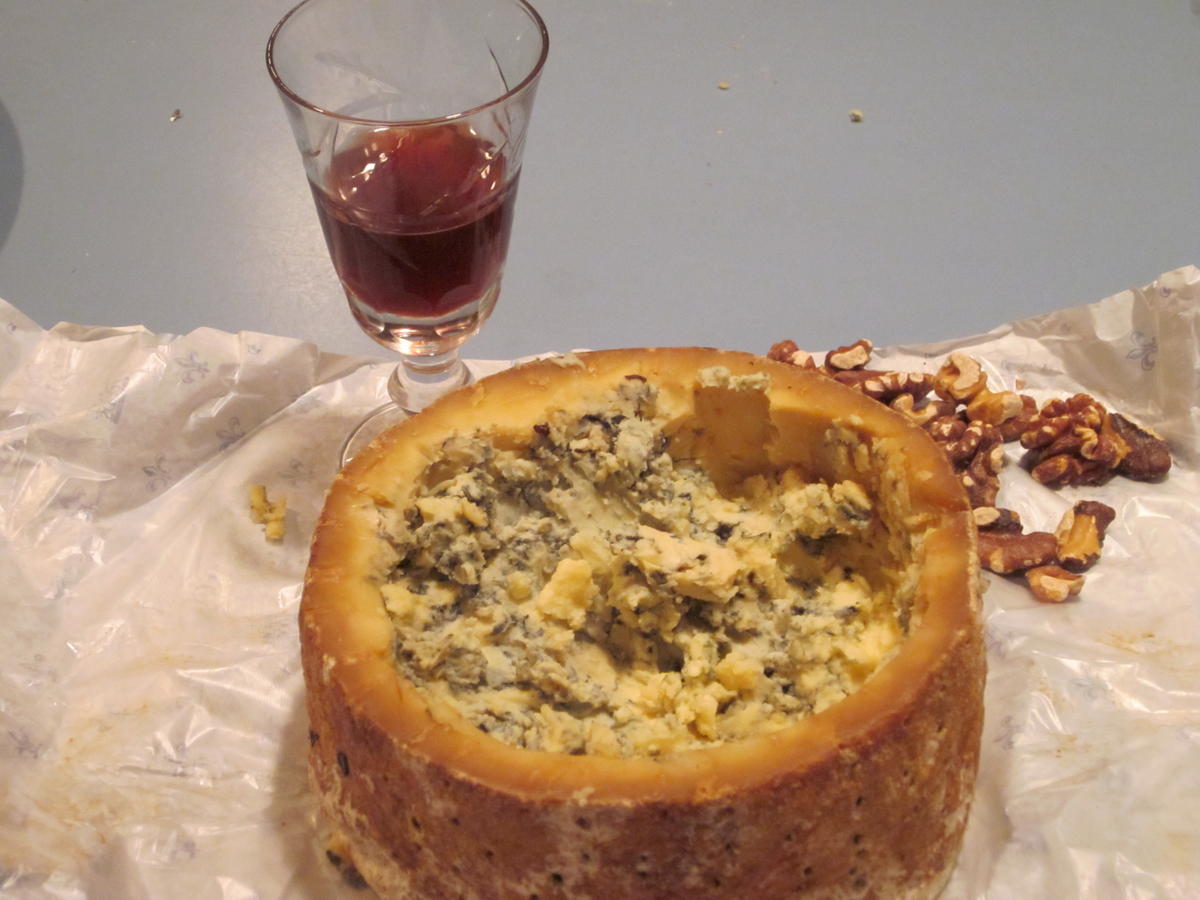 The two ports were very similar, but of course the Colheita 1994 was no child so it had some of the benefits of age. Both were excellent on their own and with the rich cheese. I thought the Calem Tawny Port was smoother and richer in flavor, with more layers of complexity. The Portal Colheita had a more vertical flavor profile, with more highlights of sweetness and deeper wine flavors. At first Richmond and Lorna preferred the Portal Colheita while Annette and I preferred the Calem Tawny, but with time each of us warmed to the charms of the other port as well.
Port and Stilton with Toasted Walnuts really is a treat of kings! But it works for peasants too... Lorna and I included Port with Stilton and Walnuts as one of our rail-borne refreshments in our Transcontinental Railway Adventure.
For more, see the Quinta do Portal website and Calem's website.