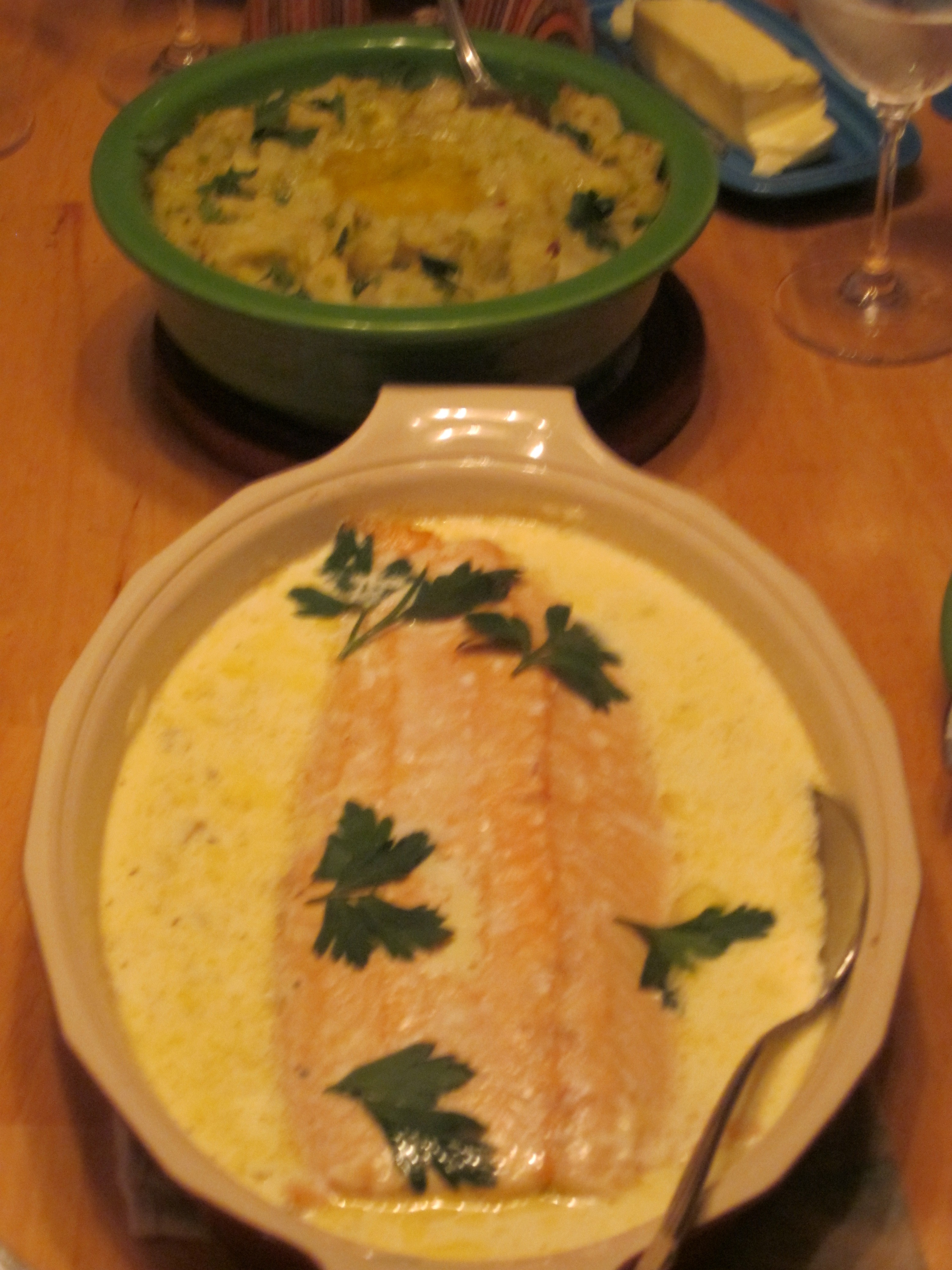 I love salmon, especially the milder Atlantic Salmon. We have salmon for dinner at least once a week, so I am always interested in finding new preparations.
I found this one in Favourite Irish Recipes. The Irish and salmon go way back. The "King of Fishes" figures prominently in Irish folklore, and in the cuisine of that island nation as well. This is a simple and delicious way to prepare it: in a buttered pan in a moderate oven for about 15-20 minutes for 3/4 of a pound, with a little sliced onion and parsley, and some cider and cream. I had Jersey Cow Cream from Vermont and some old-fashioned hard cider from a jug in the cellar. The fish was delicious, especially washed down with a little more of that cider.
The Poles have a saying that a fish should swim "once in water, once in butter, and once in wine", the last of which is in your belly. I humbly propose that an Irish-style salmon can do very well indeed if his last swim is in hard cider from the cellar!