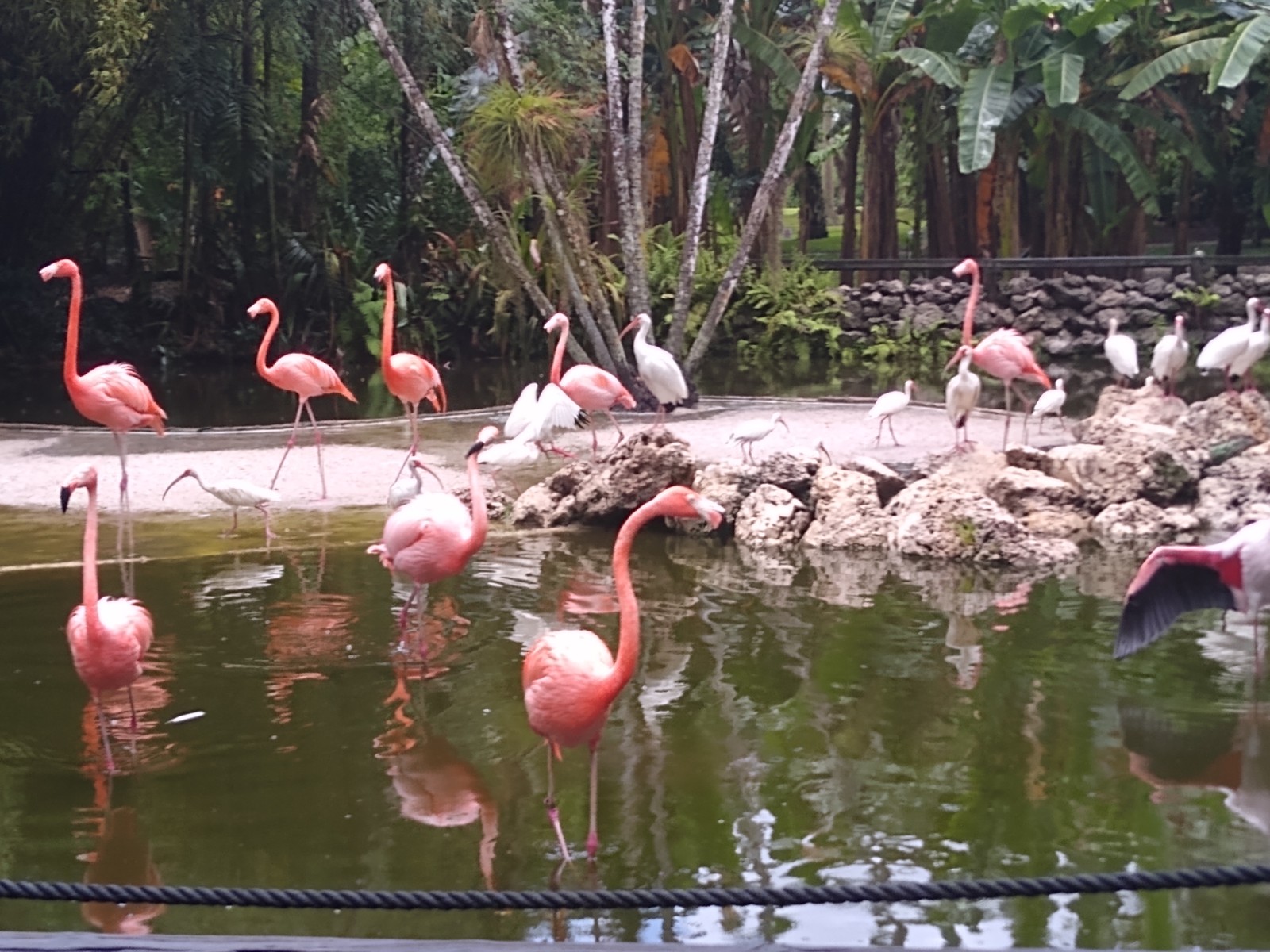 Key West is a long way from anywhere, and Marathon is just an hour closer. The drive back to the mainland, reversing the drive down, was uneventful, until we got to Key Largo. Then the rains came, in buckets. The road up to Homestead is straight and limited access, so everyone just pushed on at a slightly slower speed. The rain continued until we were just north of Miami. 
We had to get all the way up to Palm Coast that day, and we had two stops planned, so we could ill afford to lose the time to the rain.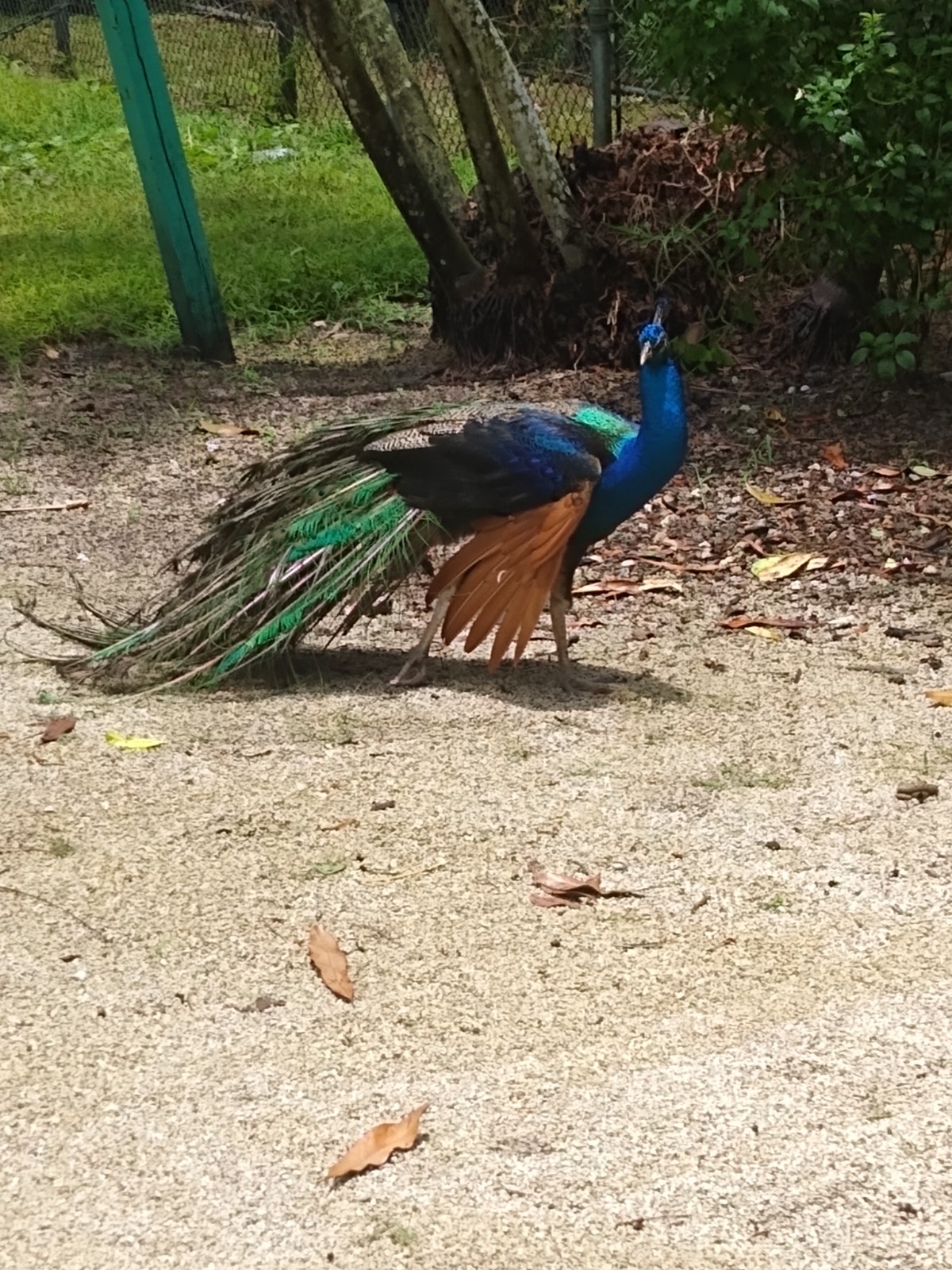 I had originally wanted to see the Everglades, with a backup plan for the Flamingo Gardens in Davie. When Lorna learned of that, the alligators lost and the birds won. 
I'm glad it worked  out that way. We arrived at the Flamingo Gardens just as the rain was ending, but it was still pretty wet and quite hot so we took a very good tram ride around the property, seeing not just flamingoes but peacocks (including a white one), ibises, toucans, and other tropical birds. The driver was knowledgeable and happy to answer questions. And of course I found a book in the gift shop.
Our only other stop that day was up in Sebastian, at the south end of the "Space Coast". This was to visit Lorna's cousin and his wife for dinner, and then to get out to Route A1A to see the water views.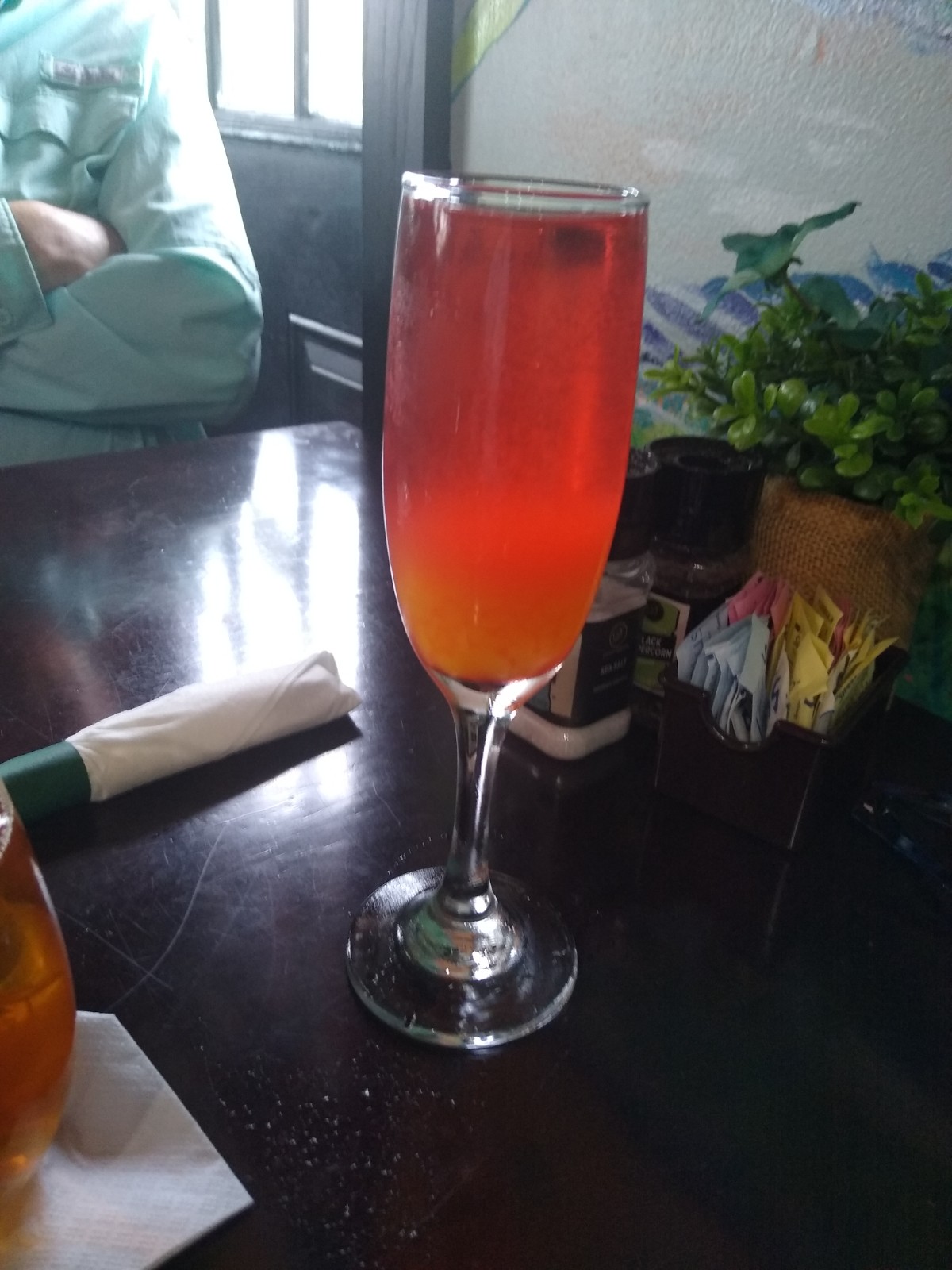 Billy and Judy took us to Mo Bay Grill, a very nice Jamaican restaurant on the waterfront where Lorna lucked into a lovely cocktail that I'd never heard of called the Boye Sparkle Cocktail. 
The drive out to Rte A1A was easy enough, and not worth the time. The road runs along a narrow barrier beach along the Atlantic Ocean, which is entirely blocked from view by endless hotels and grand homes. Route 1 looks out to the inland waterway, but at least you get some vistas. This continued to be true up to and north of Cape Canaveral to Daytona Beach, but it was dark by then and we'd long since given up hope of ocean views.
We arrived in Palm Coast well after dark, but not too late for a mango fest with Melissa and Bob. Unfortunately after the first mango I was too sticky and we were having too much fun to interrupt it for photos!