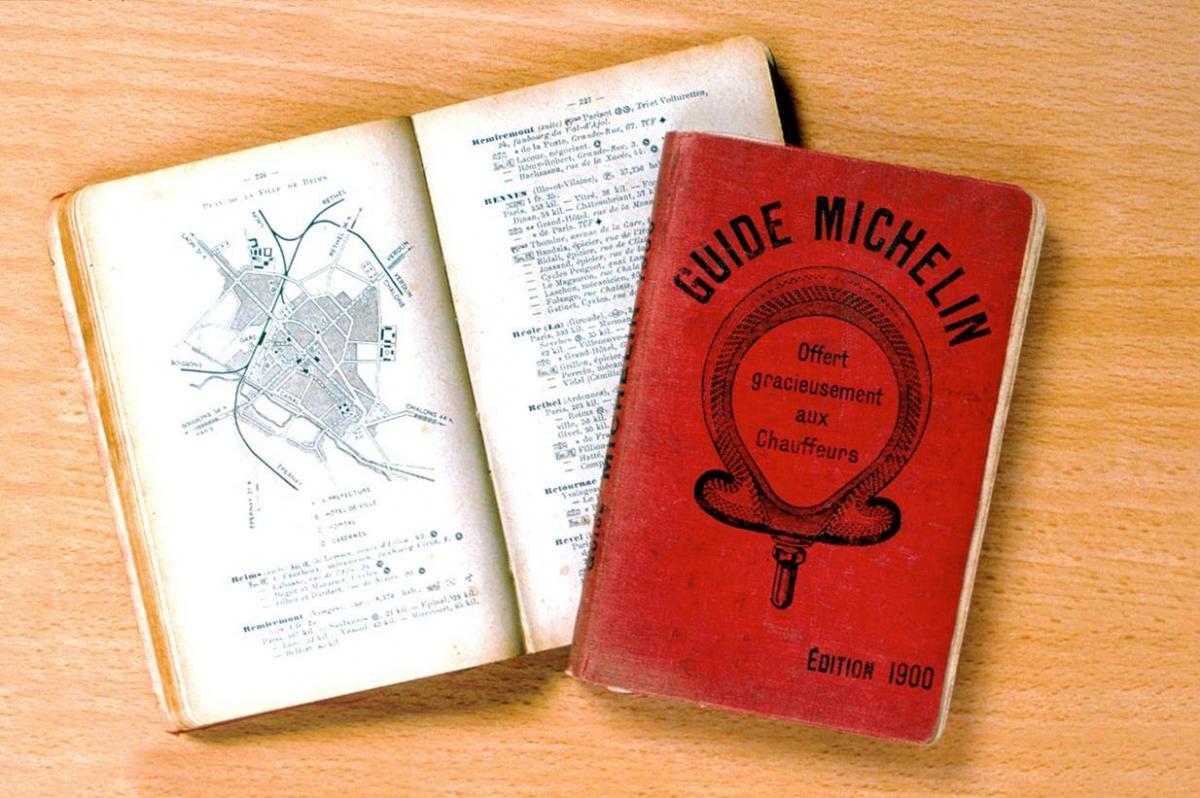 A century ago, in the early days of motoring as a pastime, the young Michelin tire company started a booklet of restaurants to visit along one's travels in France. A restaurant of note was listed with a star, a restaurant worth a detour got two stars, and a restaurant worth a trip all on its own was awarded the rare and coveted three Michelin stars. The idea caught on, and now many decades later, those Michelin stars are big business.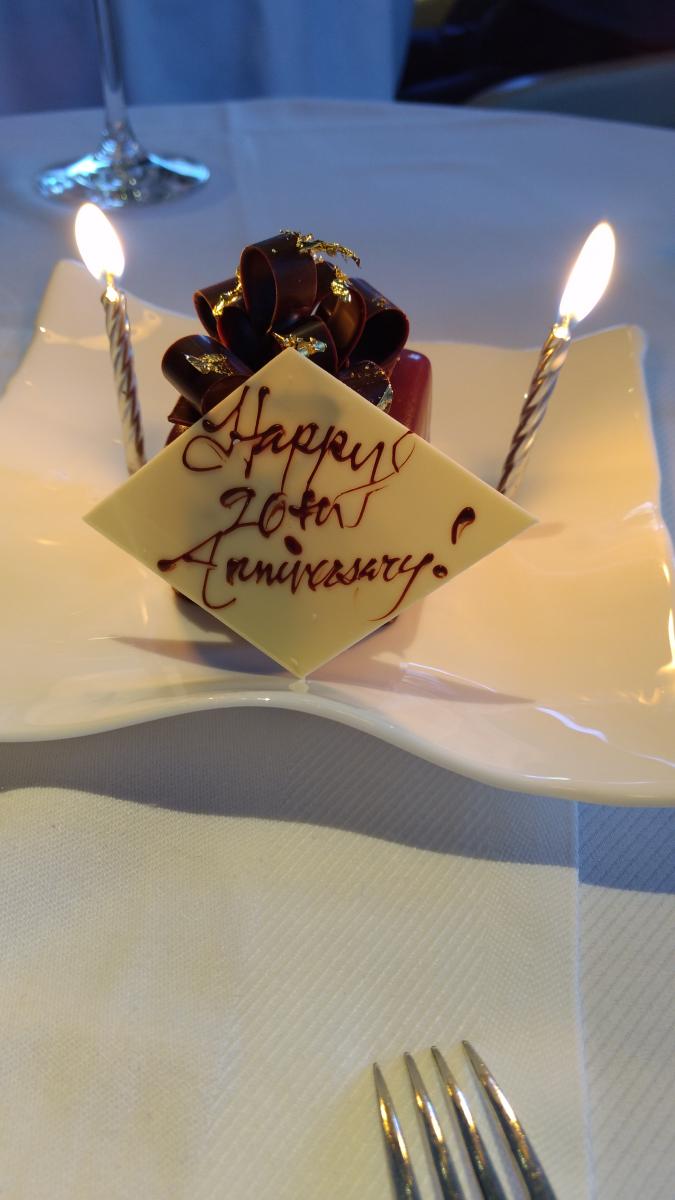 For our twentieth wedding anniversary, we took a romantic weekend in the Big Apple, including dinner at Daniel and a lunch at Jean Georges. The former once had three Michelin stars but now boasts only two. The latter has had three stars for many years. On the other hand, Daniel is the darling of TripAdvisor and Yelp! so maybe the celebrated M. Boulud doesn't need those Michelin stars!
As for us, we agreed that Daniel was an experience maybe worth a detour (but not a $500 detour!).
Jean Georges is indeed destination dining worth a 4-hour drive from Plymouth. We got the 2-course prix-fixe lunch, plus a cocktail and a glass of wine. Even though each course was small, there was a lot happening. After a long walk in Central Park, it was a very ample meal. After the tip it came to $250.
Here's what we had:
In keeping with our other gustatory explorations in the Big Apple, I started with a

Manhattan

cocktail. It was as good as any that I had had on that busy island.
We were started with a three-part amuse-bouche. In the cordial glass was a warm broccoli soup! On the left is a sweet-potato croquette with thinly shaved parmigiano-reggiano cheese, and the other is a perfect little crimini mushroom filled with toasted hazelnut. That was absolutely exquisite as a way to awaken the taste buds for the splendors to come. 
Lorna's first course was a trio of dumplings of peekytoe crab wading in a "Meyer lemon tea". I asked what made it a tea, and the server explained that the zest of the lemon is steeped in boiling water to get the lemon essence without the acidity - it was brilliant. 
My first course was a "Market Mushroom Salad". It had about 8 types of mushrooms in it, all perfect in form, all perfectly fresh, and all perfectly seasoned and tossed with some mesclun greens. It was the sort of salad that you look at and think "I could do that!" then you taste it and despair of whatever alchemy put it together. 
By this point the cocktail was finished so we shared a glass of Barbera d'Alba, light enough for the fine flavors but big enough to be taken seriously with the meal. It was a generous pour lasted for the rest of the meal. 
Lorna's main course was hake in an "emerald emulsion". The fish was perfectly fresh and of perfect texture (unlike at Daniel) The emerald emulsion was a zesty sauce of bright green herbs whirred up with fine oil. It was in perfect balance with no single flavor predominating. 
My main course was Truffle-crusted King Salmon on a puree of parsnips, topped with fried shaved parsnips. The truffles were fresh and pungent (unlike the stale ones at Daniel), the parsnip was a perfect foil to the rich salmon, and the salmon was superb. 
We were pretty happy at that point, but there was more to come.
The dessert was a mind-blowing experience. There were four selections on the menu: Chocolate, Citrus, Orchard, and Tropical, with only the sketchiest description of flavors. I ordered an espresso and prepared for the adventure.
Lorna got the Orchard Dessert, a tender poached Seckel pear with a cinnamon spongecake, lime curd, and other exquisite flavors.

I (somewhat uncharacteristically) asked for the Tropical, at which Aris, our understated Greek waiter, smiled broadly and said "You're going to like that!"  
He was right by a mile. It arrived as a perfectly white baseball-sized sphere surrounded by flower petals. The surface was hard, like a shell, but not tough; with a spirit of discovery, I cracked it open.
What an explosion of flavors inside! There was a dollop of pineapple sorbet against one side of the shell and lime curd against another side, and all on top of that was finely diced mango, kiwi, passionfruit, lime, and pearls of tapioca. The shell itself was of very mild-flavored young coconut. Every spoonful had a different astonishing blast of flavors. This is about the most amazing dessert that I have ever tasted!
And... to order it a la carte, it would be $12!
There were more treats to follow. First an elegant array of trays bearing delicate chocolates, then a simple white dish with perfectly lucid fruit jellies, and finally the cute celebratory chocolate and card shown at the top of this post. 
We finally emerged, sated but $250 poorer for the experience. We talked about that dinner past New Haven, and we still talk about it. Everything was perfect, and most of it was far beyond our expectations. Nobody was snooty, nothing was too weird or arty for the sake of being arty - everything that we were served was food first and art second.
We'll be back to Jean Georges. It's destination dining!