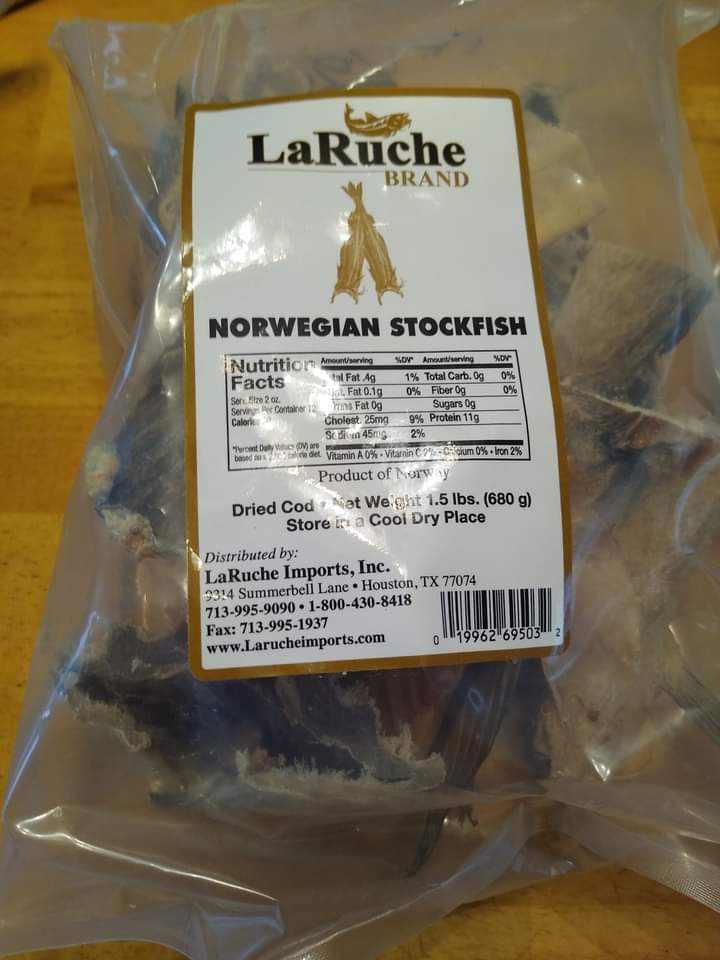 Cod is consumed all over Italy even though it is not caught in Italian waters. Stockfish is North Atlantic Cod caught and dried in Norway; it has been part of Italian cuisine for centuries since it was brought by Norman conquerors a thousand years ago.
It's especially used in the winter and in interior areas where it's harder to get fresh fish. Stockfish (stoccafiso) has to be refreshed just like Salt Cod (and many of the recipes are the same), but stockfish is even dryer so it must be refreshed for a coupe of days or more.
There are lesser grades used in West African cooking, but for Italian cooking you want the expensive Grade A. I got this bag from an importer in Houston, so the dried fish travelled thousands of miles to get to my kitchen!