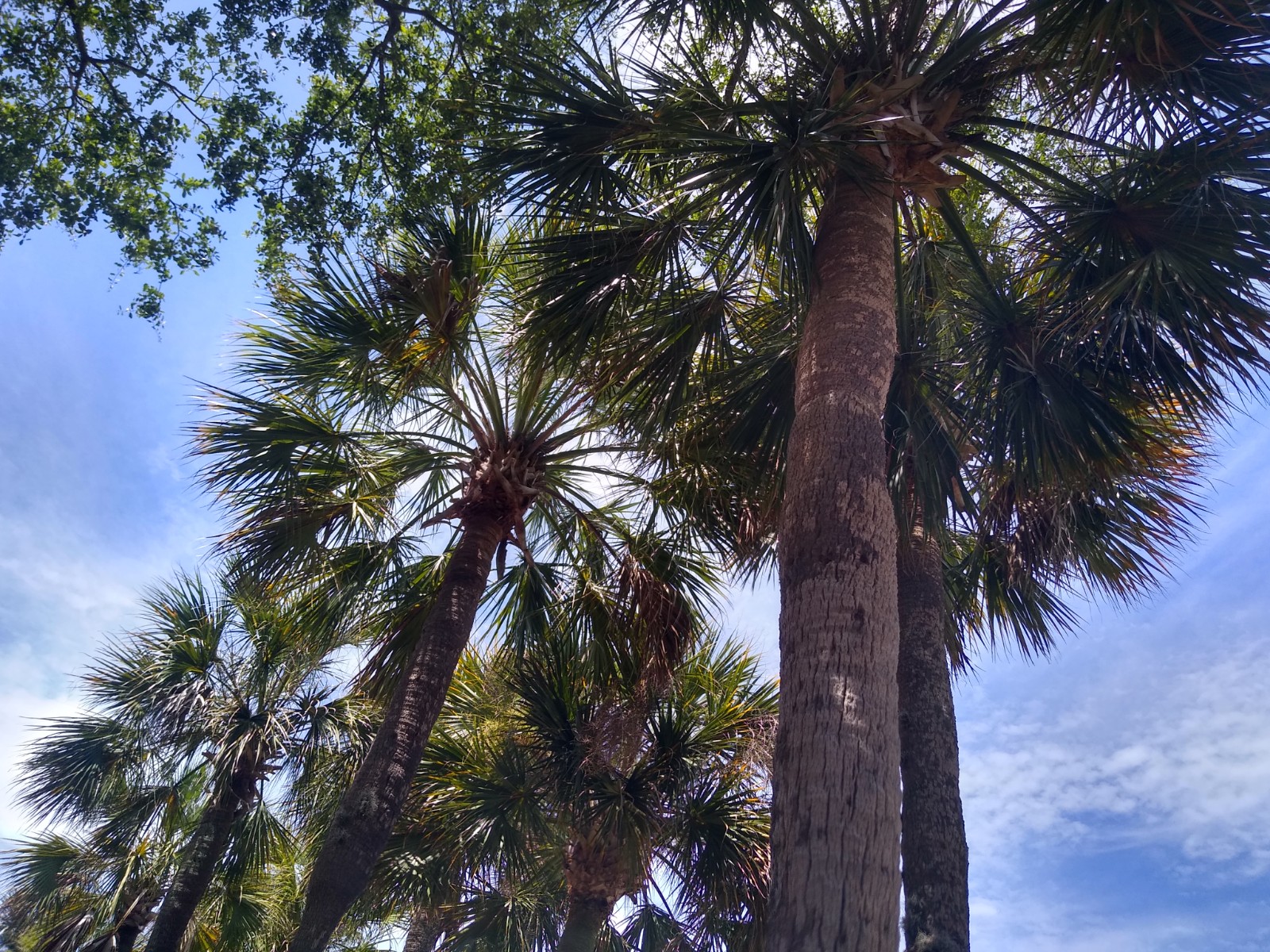 On the first full day of our expedition, we drove the short distance north to old St Augustine. This is where we really knew that we weren't in New England anymore.
Of course it was hot and humid, but that happens sometimes at home. But the whole setting was different - the trees and the buildings, the big sky view unobstructed by hills, even the way people dressed.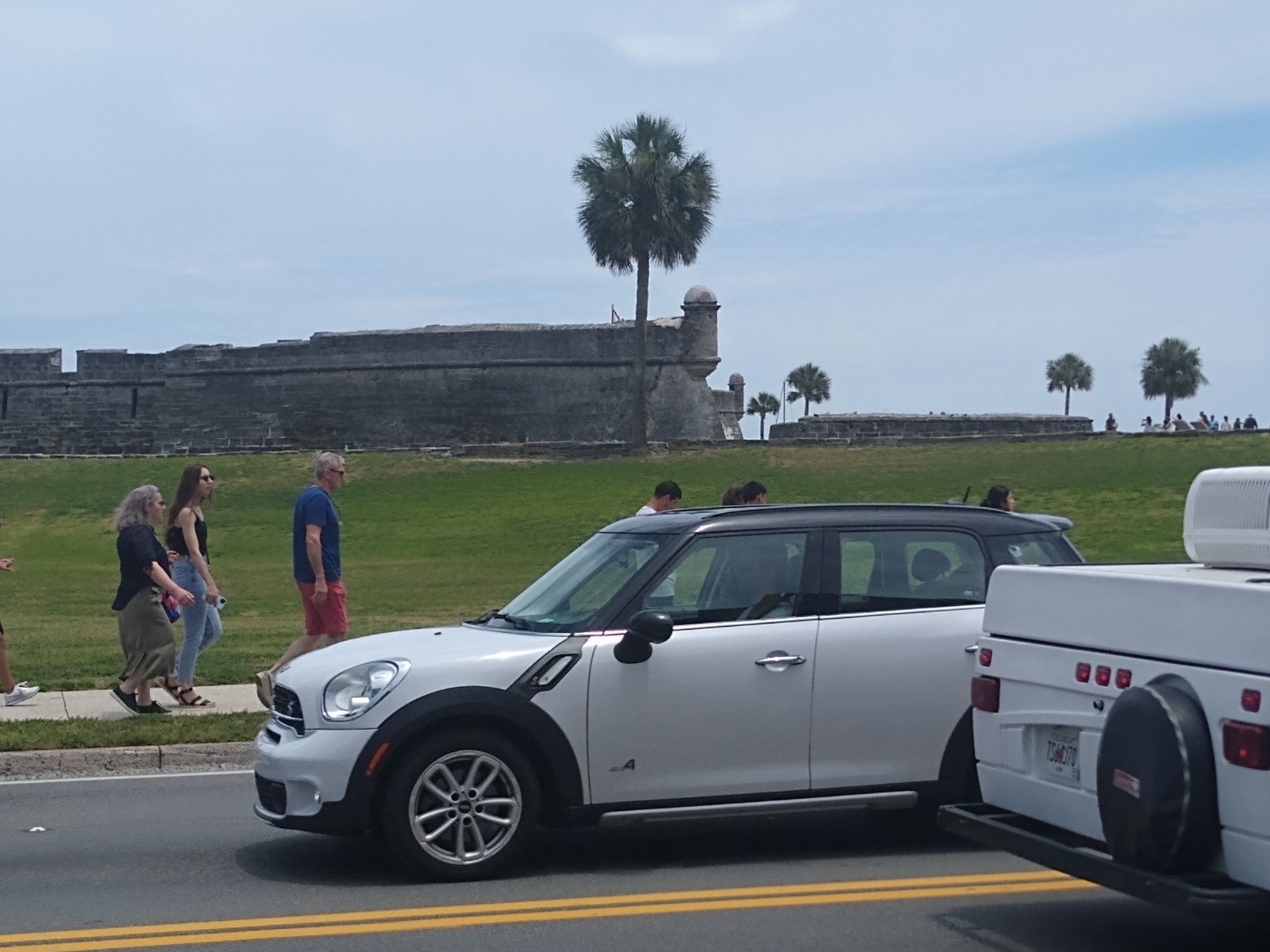 St Augustine is the oldest continuously occupied town in the current USA, predating Plymouth by 55 years. Plymouth's claim to fame is that, due to where the Mayflower finally reached shore, it was outside of any charter except their own, the Mayflower Compact. St Augustine was the well-supplied and well-supported administrative center of an important Spanish and later British colony for over 200 years. The fort is impressive and well-preserved.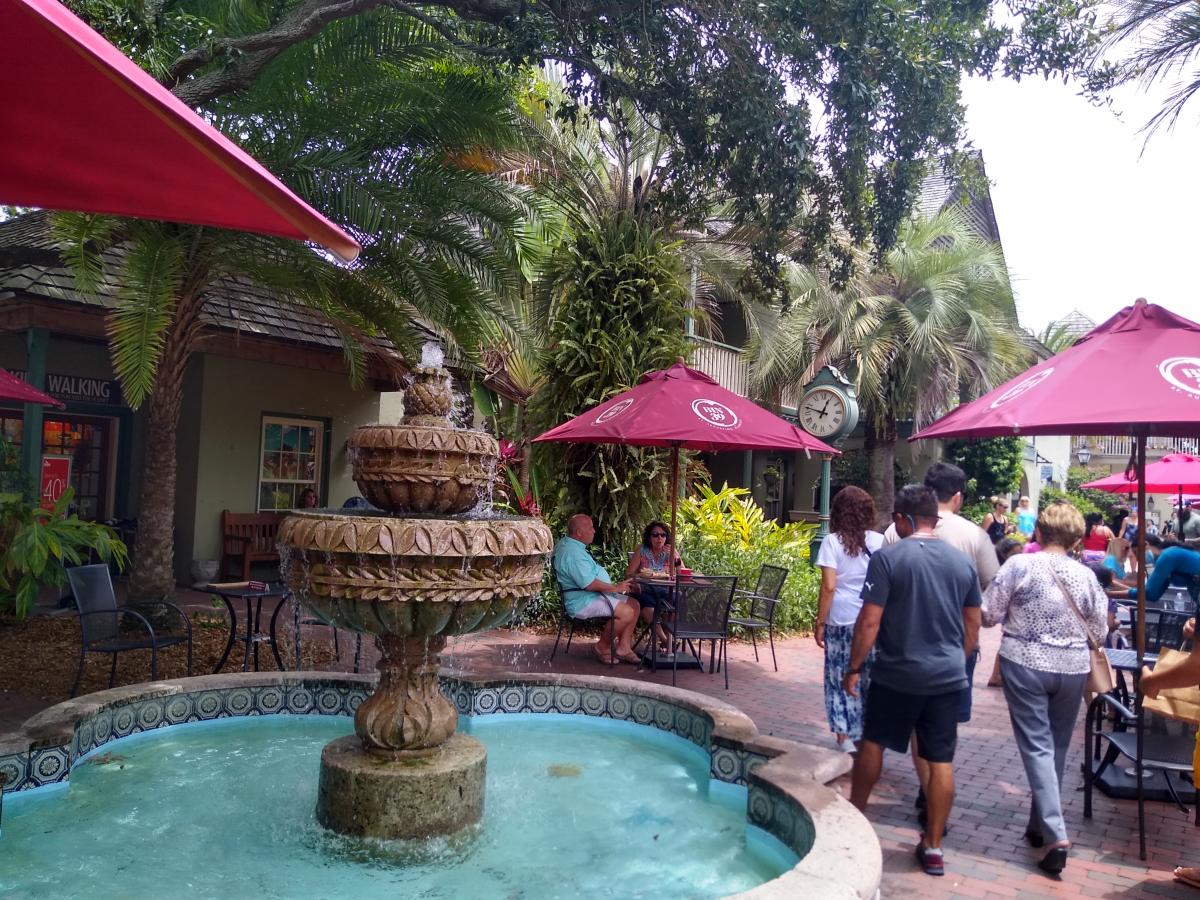 Across the street from the fort is the busy historic shopping district, mostly along pedestrian-only St George Street. 
In retrospect, we see that this was some of the best shopping that we found in the Sunshine State, certainly better than Miami Beach and Key West, if you like independent bookstores, gourmet shops, kitchen supplies, etc.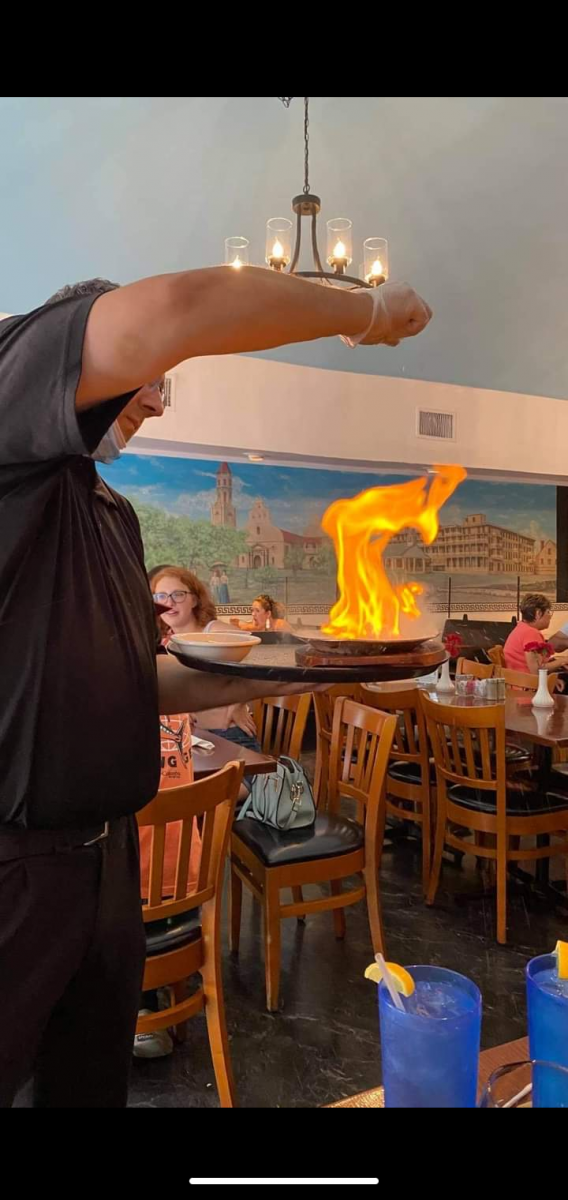 I had a list of Florida foodie specialties to try, but pretty well struck out here. That's not entirely the fault of St Augustine, as we had among our crew a piscivore (Lorna) and a vegetarian (Melissa) so finding a nice place that had something for everyone was more of a challenge than I had expected. In the end we had a very fine dinner at Athena, a Greek place off of St George Street, taverna style with the flaming saganaki, spanakopita (spinach pie), tiropita (cheese pie), dolmas, olives, etc. This was accompanied by a semi-dry Tsantali red wine. It all reminded me of similar dinners with friends many years ago in the taverna in Chrisochorafa, Greece!
We did not know it at the time, but by the end of the week we had agreed that St Augustine was one of our favorite places of the whole Florida trip. Between the fine dinner, the shopping, and the beautiful natural setting, it had everything that we enjoy!